Attics of My Life
In the attics of my life * Full of cloudy dreams unreal * Full of tastes no tongue can know *
And lights no eye can see * When there was no ear to hear * You sang to me * - Robert Hunter

Hunter Time Capsule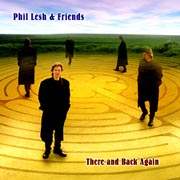 The All Music Guide: REVIEW Subtitled "Live 1990," and A Box Of Rain is drawn largely from the December 1990 tour Robert Hunter undertook as a promotional effort for his newly published book of collected lyrics, also called A Box Of Rain. (Three tracks are studio recordings.) This is Hunter acoustic, devoting himself almost exclusively to songs co-written by Jerry Garcia and originally recorded by the Grateful Dead. Dead fans can hear the lyricist's versions of the title song, "Scarlet Begonians," "Jack Straw," "Brown-Eyed Women," "Deal," "Ripple," and
other Dead favorites. Hunter sings in a throaty baritone that effectively presents the songs in an unadorned way. A Box Of Rain makes a good addition to a Dead Head's collection and serves as an introduction to a performer who has a body of non-Dead material in a similar vein. -- William Ruhlmann, All Music Guide
Phil walks the sacred journey - CD excellence! Click Phil for the coverage - August 3rd & 4th Dead Family Reunion ~ Terrapin Station




Art Representing Akasha-Black That Prevailed During The Summer of Love from the alternative cultural view

~European, ~ SitaTara East, ~Ancient Egypt ~ The Nile ~ Roerich ~ Tolkien ~ Inner Spectrum ~ Space


We are told that ages ago the pineal gland was an organ of sense orientation by which man cognized the spiritual world, but that with the coming of the material senses and the two objective eyes, it ceased to be used and during the time of the Lemurian race retreated to its present position in the brain. It is said that children, recapitulating in childhood their previous periods of evolution, have limited use of the third eye up to their seventh year, at which time the skull bones grow together. Manly P. Hall, 'The Occult Anatomy of Man' ~ Note the Fillmore Poster art that portrays these images as ideal visual counterparts for Hunter's lyrics, such as The Flying Eyeball (see the classics). One of the first and best Grateful Dead biographies, GRATEFUL DEAD, by Hank Harrison, features this flyer eye on its cover. More @ the central Pix Index.

Of all fruits * those alone * which open * outwardly * are known * to blossom *

-Robert Hunter, Idiot's Delight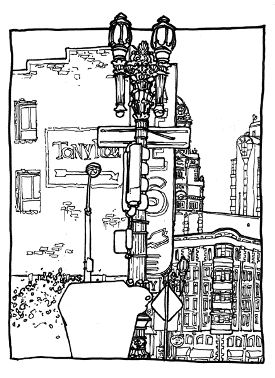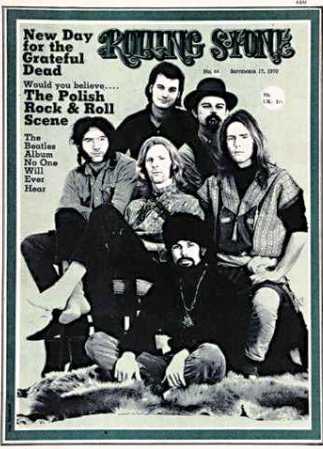 See library files under 'The Rolling Stone' for articles about Robert Hunter and The Grateful Dead such as: 'The music never stops' (Cover story) By: DeCurtis, Anthony; Rolling Stone, 9/2/93 Issue 664, p42, 6p,4bw

'Performance' By Hochman, Steve; Ehrlich, Dimitri; Rolling Stone, 7/8/93-7/22/93 Issue 660-661, p29, 1p, 3c

'Jerry Garcia' (Cover story) By: Henke, J.; Seliger, M.; Rolling Stone, 10/31/91 Issue 616, p34, 9p, 2bw

RELIX Vol. 15, No. 6, About The Grateful Dead CDs, Solos & Spinoffs
by Jeff Tamarkin

Unfortunately, Robert Hunterís first two albums from the mid-70s, Tales Of The Great Rum Runners and Tiger Rose are not yet available on CD. Too bad, because those served as the coming out party for the Deadís previously-reclusive lyricist, and were wonderfully inspired records. Hunter had been performing live for only a couple of years by then, and he was obviously enjoying the experience, after having hidden himself from the Deadís public for several years. Hunter brought out his best new material, got together with old and new friends and cut the pair of LPs for the Deadís Round label that showed him to possess a distinct performing style of his own while retaining all the qualities that he gave to his Dead material.

Hunter then took a break from recording between 1975 and 1980, when he signed with Relix Records. To call him prolific since then would be a bit of an understatement: heís released seven albums in the past eight years.

Of those, three are now available on CD: 1984ís Rock Collumbia, 1986ís Amagamalin Street and last yearís Liberty. Hunterís solo albums these days are decidedly an acquired taste, and although youíd think every Deadhead would be at least curious as to what the groupís chief lyricist can do on his own, only a small percentage have actually followed the solo course of Robert Hunter.

Those who have, or those who are willing, wonít be disappointed with these three discs. Each is rather different, and while none of these contain Hunterís versions of the music heís written for the Dead, you can still get a good feel for the manís artistic leanings through these. Amagamalin Street is the most challenging of the trio, billed as a ďrock novelĒ and following a single storyline Ė not always easy to follow Ė of a few Hunter-created characters through 12 tracks. Itís also your best buy; Relix has fit the two-LP set on one CD that weighs in at over an hour. And the sound is excellent....

TIGER ROSE

Liner ~ The All Music Guide: First release of "Tiger Rose" is Spring 1975 (?March)
See Tiger Rose for detail on this special Hunter production. The Yin image links (previous page, above the San Francisco drawing) provide a feeling for Akasha-Black Wave power used by Hunter throughout his evocative compositions, lyrics and selected illustrations for his intense work. Naturally this is carried over into his translations of the DUNIO ELUGIES and other independent offerings. Many of Robert Hunter's unique contributions have inspired folk as microcosmn as much as separate units, composing the macrocosmn (as mentioned by David Nelson, who began the band, 'The New Riders Of The Purple Sage' using the title for a Robert Hunter novel.)

"... Hunter took the occasion of a Rykodisc reissue of Tiger Rose in 1988 to record new vocals over the instrumental tracks. Released in 1989, this version of the album is reviewed separately." -- William Ruhlmann
WIRED NEWS
Dead Wordsmith to Jam for Web Site
by Lessley Anderson
4:43 a.m. Feb. 28, 1997 PST
DeadNet - the official online home base for the Grateful Dead - needs money. So on 23 March, webmaster and Grateful Dead lyricist Robert Hunter will play a benefit concert for DeadNet at San Francisco's Fillmore Auditorium, the site of many of the Dead's psychedelic jamfests in the '60s.
DeadNet, launched in the spring of 1995, has been experiencing financial difficulties since the Dead called it quits in the wake of the death of Jerry Garcia in August 1995. By providing a threaded discussion space for Heads, and an intimate online journal written by Hunter, DeadNet has evolved into a crucial networking tool for Deadheads seeking to maintain the fabric of their community in the absence of the band's thrice-yearly touring schedule.
The origins of DeadNet can be traced to the "Dead Freaks" mailing list, launched in 1971 with a query on the sleeve of a live album that said, "DEAD FREAKS UNITE - Who are you? Where are you? How are you? send us your name and address and we'll keep you informed." The list spawned a newsletter, written by Hunter, that provided touring information - and doses of Hunter's characteristically wry humor - to hundreds of thousands of community-craving Dead fans worldwide.
Alan Trist, the content developer for DeadNet and manager of Ice Nine, the Dead's music publishing company, said he expects the benefit concert to raise about US$20,000 for DeadNet.