KATHARINE HEPBURN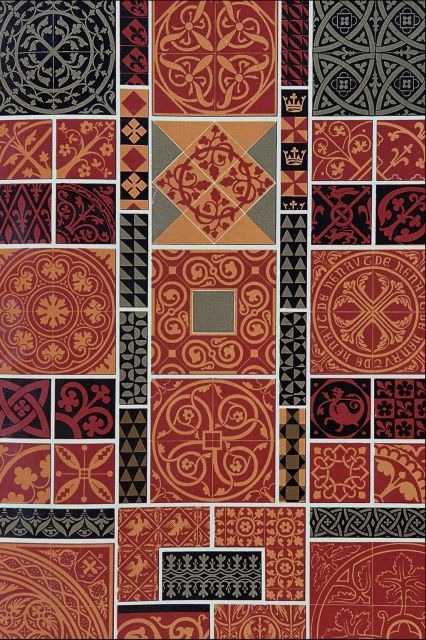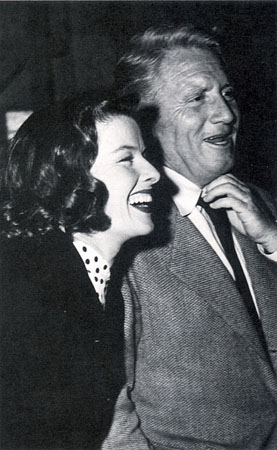 Katharine Hepburn
Legend in a class by herself
Excerpts from Interview:
Gregory Speck: How did you actually start (in the film industry)?
Katharine Hepburn: It was luck. Bill of Divorcement was a wonderful part for a girl to star in. Then Christopher Strong was very glamorous, and Morning Glorywas a lovely, tricky part, in which I copied to the best of my ability Ruth Gordon, who had been doing a thing called The Crouching Mouse. And then Little Women, which is still one of my favorites, was a wonderful part for me to get. It was a classic role. So I did those four in one year--which was a great start for anyone. Another part I loved was as Alice Adams with Fred MacMurray and Fred Stone as my father. What a splendid play about social climbing! You know, one of the great disappointments of my career was that I never heard about it from Booth Tarkington, the author. The play was a very interesting comment on the times, on social climbing without quite enough money or quite enough style. Without anything, really. In the heart of Connecticut, where I was brought up, they had a place downtown where you walked up a stairway. And facing each staircase it gave the depressing address of the business in the building where poor wretched girls could get a job. And that's how the playwright had ended it. Alice didn't get the man, and I don't think she should have, but in those days in the movies you bloody well got the man, you know. But they wouldn't go for an unhappy ending. I wanted her to climb those stairs, for I think that's the horrible story of everyone's life. It's climbing those stairs.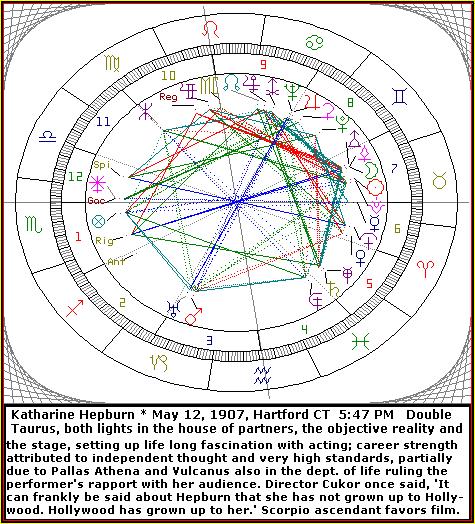 GS: The American dream, of struggle and success?
KH: The American misery, the point at which you decide your dream is not going to come true, and you settle for three meals a day, otherwise known as reality. And so we never knew if Booth was disgusted that we put a happy ending on it.
GS: Perhaps he felt his Depression tragedy had been debased by being turned into a comedy.
KH: I was totally unaware of the Depression. I kept thinking, "What is wrong with everyone?" I was in Hollywood making movies, and lucky, lucky, lucky.

….
GS: You made many wonderful films with Spencer Tracy, such as Pat and Mike and The Desk Set.
KH: Those were great fun. Woman of the Year was damned good, too. I thought. But you know, the secret of making all of those comedies funny was not the writing or even the acting, but the directing. It was George Stevens, whose wonderful sense of timing made them work. He had an almost scientific knowledge of comedy. He knew how to make them magical. For example, when we were working on Without Love, in which I played a Washington heiress, and Spencer a scientist who came to live in my house, we had a scene in which Spence was supposed to sleepwalk, and end up in my bed, and I was supposed to jump out. We rehearsed it and we shot it, but it didn't feel right. So I went to see George about it, and he realized that it wasn't funny because a woman jumping out of bed in that situation isn't funny; it's expected, I guess, if a strange man suddenly climbs into bed with her. So we reversed it to make it ring true. While Spence was sleepwalking, I got out of bed to get a hot water bottle, and he got into my bed, and when I returned with the hot water bottle he jumped out, which worked. Working with George was fascinating, like a course in the ABCs of comedy direction.
GS: Guess Who's Coming to Dinner? was a fitting capstone to Tracy's distinguished career as your leading co-star.
KH: Yes, that was his last film. He died about three weeks after we finished it. It was Stanley Kramer who really persuaded him to do it. He didn't feel too well, but Stanley said, "Well, Spencer, are you just going to sit there in your rocker and wait for oblivion?" Stanley couldn't get Spencer insured, so he took a big risk in starting the picture. He's a real gambler, but it paid off. He lived up to every single promise he made to Spencer, shooting it all in Hollywood, letting him go home or stay on the set whenever he wanted. Spencer enjoyed it enormously. It was a brilliant script, and Willy Rose will always remain one of the great screenwriters. I won the Oscar for it, but I accepted it for Spencer too. He deserved it more than I did.
GS: The following year you won another one, too.
KH: Yes, for The Lion in Winter. Eleanor of Aquitaine was a wonderful part in a wonderful script. It was only Tony Harvey's second film. He had done a brilliant film with Shirley Knight [Dutchman, 1966] which Peter O'Toole and I saw one night in Santa Monica, and Peter said, "Well, what about him for the director, since George Cukor is too busy?" It was fine with me. Peter is a damned good actor, an enormously talented fellow….

Source: Interview, September 1985
Katharine Hepburn by Gregory Speck


Taurus, Sign of The Winged Bull, Kerub of Earth is ruled by Venus, The Social Urge, copper. Katharine Hepburn was born with both lights Taurus so concentration on stage work began at a young age. Her audience enjoyed her lasting performances on the Silver Screen, emphasized by Scorpio ascending trademarks, 'the show must go on' attitude, and an ability to infuse film with powerful emotion.
Mercury in Taurus, a sense of identification with the performing arts code forms a sextile or lucky aspect with Jupiter. Indicates growth and resiliency - might be 'the best augury' as when Howard Hughes gave her advice about film rights to her Broadway play. Jupiter is exhalted in Moonchild.
(See Fairbanks page
Harrison Ford
Jupiter, The Philosophic Urge

Within the constellation of Taurus, the great star Aldeberon, the 7 Pleiades, and 5 Hyades
Within the cycle of an entire year: time window from April 20 – May 20, when the bull or ox slowly traces furrows in the soil and prepares for planting; Mother Nature; The Goddess; Venus Genetrix: rest, joy of life, fidelity, might of horsepower

Biochemic Salt: Sodium sulphate, which helps to prevent water retention in the body. Found in fresh spinach, cauliflower [especially in the green parts], beets, radishes, onions, cabbage and pumpkin. Seafood helps [with a possible iodine deficiency].
Herbs: Yarrow [especially as tea]; Colt's foot for dry cough, Figwort [bruised root] applied to bruises thought to reduce swelling; Thyme will strengthen lungs and settle stomach; Lovage, from medieval times the root used to clear the skin [when boiled down and used as a rinse on the face].

Gemstones: Emerald, Jade, Lapis Lazuli, Turquoise, Hyacinth, Moss Agate Venus Stones may include: Coral, Alabaster, Beryl [check The Stone Gallery]
Metal: Copper

Physical Body: Rules the throat, neck, Eustachian tubes, carotid artery, larynx, tonsils, neck vertebrae of the spine, thyroid gland and lower brain functions. By reflex to Scorpio, Taurus reacts upon the reproductive system.

Bach Flower Remedy: Cherry Plum: to control fear of being out of control
Perfumes: Musk, Rose – Drugs: All anodynes
Affirmation: "My energy is at my disposal."

Movies include: Country, Bagdad Café, Brewster's Millions, Desk Set, Greed [silent], Intolerable Cruelty, Love Among the Ruins, The Magic Christian, One Fine Day, Passion Flower, Tequila Sunrise, The Turning Point, Wall Street

Recommended Reading: The Adonis Complex, The Chalice and The Blade, In Search of the Beloved

Taurus, the Bull and Venus, the Social Urge details
Sun Sign Astrology: The Good and Bad News About Your Sign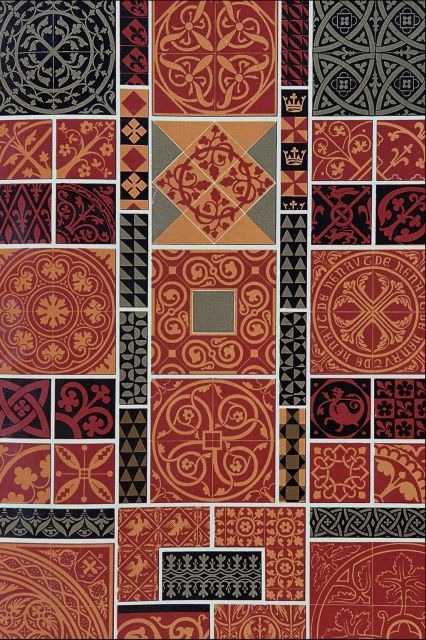 She stops to rest at a favorite place overlooking the Central Park Lagoon. She has been going to a special spot nearby, surrounded by bushes, since she was a young ingenue. "There is a place in the park," she says, "where the rock is wonderfully shaped. A lot of tramps (I'm one of them) have discovered that if you line this crevice with newspapers, you can lie there in the middle of winter and the sun bakes down and it's absolutely delicious. Many's the part I have studied there."

One day a stranger walked up, looked down at her, and said, "Miss Hepburn, I've wanted your autograph for years." As always, Kate refused. The man walked away without his autograph, but stopped after about 30 feet and said, "Thanks, anyway, Audrey."

from The Private World of KATHARINE HEPBURN, Photographed by John Bryson

'ADAM'S RIB' starring Spencer Tracy, Katharine Hepburn, The video sleeve reads: It's husband vs. wife in front of judge and jury when a female attorney agrees to defend a woman accused of murder... only to discover that her lawyer husband is handling the prosecution! Director George Cukor's delightfully comic courtroom battle of the sexes showcases Hepburn and Tracy at their sly and sophisticated best.

Academy Awards

The most honored actress of all-time is Katharine Hepburn - with a total of twelve nominations and four wins - all in the Best Actress category. She was nominated for Tony Awards twice: for Coco and The West Side Waltz. She also set the record for the greatest span between Oscar wins - forty-eight years. She is the only actress to have won the Best Actress award four times: Katharine Hepburn for Morning Glory (1932/3) and Guess Who's Coming to Dinner? (1967) and The Lion in Winter (1968) and On Golden Pond (1981)

Leonard Maltin gives 'Morning Glory' *** in his Movie and Video guide, saying that this script, based on Zoe Akins'play about a stagestruck girl seeking success in The Big Apple, is sharp - "but it's magically compelling Hepburn who makes this memorable; she won first Oscar for her work." Right, 'Morning Glory' poster ~ co-star Douglas Fairbanks, Jr. star chart and world server page * More @ IMDb

Stanley Kramer directed 'Guess Who's Coming To Dinner?' with the tagline, "a love story for today" ! Stars Tracy and Hepburn play an upbeat couple in this dry, sophisticated keeper! The British Academy Awards (BAFTA) recognized both Hepburn and Tracy as Best Motion Picture Actress and Actor for work with a sharp and witty script, though both players were nominated across the board in just about every competition that year, short of the Writers Guild of America (William Rose was nominated for Best Written American Drama and Best American Original Screenplay.) Check the trailer at the IMDb page.

During an interview with Gregory Speck, Hepburn disclosed a private understanding established between Stanley Kramer and Spencer Tracy prior to the film, 'Guess Who's Coming To Dinner?' She recalled, "Yes, that was his last film. He died about three weeks after we finished it. It was Stanley Kramer who really persuaded him to do it. He didn't feel too well, but Stanley said, "Well Spencer, are you just going to sit there in your rocker and wait for oblivion?" Stanley couldn't get Spencer insured, so he took a big risk in starting the picture. He's a real gambler, but it paid off. He lived up to every single promise he made to Spencer, shooting it all in Hollywood, letting him go home or stay on the set whenever he wanted. Spencer enjoyed in enormously. It was a brilliant script, and Willy Rose will always remain one of the great screenwriters. I won the Oscar for it, but I accepted it for Spencer, too. He deserved it more than I did."

'The Lion In Winter' Stars Peter O'Toole and Katharine Hepburn assure sophmores that reading about events c. 1180 AD need not be boring. The film is condensed, essential history wrapped up in an elegant script. Everything you need from Hepburn is delivered by way of such potent, powerful, to the point lines from Eleanor of Aquitaine: "I could peel you like a pear and God himself would call it justice!" Get the video!

'On Golden Pond'
There are discrepancies about the first meeting of Katharine Hepburn and Henry Fonda. By 1979, she had worked with most of the great male film stars: Spencer Tracy, Humphrey Bogart, James Stewart, Cary Grant, John Wayne, Frederic March, John Barrymore, Charles Boyer, Robert Mitchum, Burt Lancaster, Montgomery Clift, Laurence Olivier, Peter O'Toole. But it wasn't until they were cast together in ON GOLDEN POND that she met Henry Fonda.

Says director Mark Rydell: "It was out first day on the set and when I heard they hadn't been introduced I was astonished; after all, they represented a hundred years of movie making. So I took Kate onto the set and I said, 'Miss Hepburn, this is Mr. Henry Fonda,' and he just said, 'About time, too.'"

Fonda recalled the meeting in a cover story TIME did on the two when the hit film opened. Fonda said he was in a 20th Century-Fox soundstage basement when "Kate just came in, smiled, looked directly at me, and said, 'It's about time.'"

Asked for a verification, Hepburn laughs and says, "Why don't you use both, it's terribly amusing."

-The Private World of KATHARINE HEPBURN
photographs by John Bryson


Awards and nominations ~ Henry Fonda said of his last film, 'On Golden Pond,' "I love Kate for playing with me in this film. Other movies have had a lot of meaning for me – 'Grapes of Wrath,' 'The Ox-bow Incident,' 'Mister Roberts,' '12 Angry Men,' – but 'On Golden Pond' is the ultimate role in my career."
Available on [DVD ~ VHS]


Concerning Back-flips

From the moment I arrived in New Hampshire, I began taking back-flip lessons from the University of Maine's swimming coach, who summered near Squam Lake. I started with a belt around my waist, hooked up to a rope that assisted me in the flip, with a mattress to cushion the fall. After a week or so I graduated to the coach's diving board, and Troy would sit poolside and watch his mother's pathetic attempts to get herself all the way around, which generally ended with me landing on my back. I was terrified, always on the verge of tossing in the towel. After a month of this I moved to the float, the one in the movie, in front of the house, out in Squam Lake. It was the beginning of July, and I had less than a month to get it right. Every day when I wasn't needed on the set I would be out there, diving backward, over and over again, my body slapping against the water as I failed to make it around.

Then one day about three weeks into this ordeal on the lake, I finally got it right. Nothing to write home about, but I had managed to flip far enough over to have time to straighten my legs and enter the water head-first. I wasn't sure I'd ever be able to do it again, but at least I'd done it once. As I crawled, battered and bruised, onto the shore, out of the nearby bushes appeared Ms.. Hepburn. She must have been hiding there, watching me practice. She walked over to where I was standing and said in her shaky, nasal, God-is-a-New-Englander voice, "Don't you feel good?"

"Terrific," I answered. And it was true.

"You've taught me to respect you, Jane. You faced your fear. Everyone should know that feeling of overcoming fear and mastering something. People who aren't taught that become soggy."

-Jane Fonda, JANE FONDA My Life So Far


Short excerpts from three reviews for The Lion in Winter

The Jeremiah Kipp write up contains these thoughts: Powerful monarch Henry II, ferociously embodied by Peter O'Toole, has decided it is nigh time to decide which of his three sons will become his successor. He favors his youngest son, John (pouty Nigel Terry) whom he loves with all his heart. However, his iron-willed wife Eleanor ( Katharine Hepburn) has other plans for the eldest son, Richard the Lionhearted (young and hot tempered Anthony Hopkins).

Since Eleanor is played by the magnificent, authoritative, and fiendishly clever Katharine Hepburn, the outcome will be a result of power, politics, and conflicting wills. Naturally, the allies shift and provide counterassaults. Stakes grow increasingly high as they play out their games until it no longer becomes a game at all.
Full review @ film critic.com

Washington Post review by Martie Zad included some of the exchange between the main characters contributing to the film: Hepburn was immediately attracted to her character, admiring her spirit. "I think she had something I've always held up as important: love of life but without sentimentality. She was something I've always tried to be -- completely authentic. She went after power and got it; she was intelligent but more importantly, she was physically strong. How else could she live to such a great age?"

Production on the film was packed into a 12-week schedule. Reportedly, O'Toole and Hepburn went out of their way to create a happy-family air on the set.

On the first day, Harvey found a calming note that Hepburn had slipped under his door. It read: "I hope the stars, the moon and the sun are with you. I trust you completely." Full article @ washington post.com

Roger Ebert wrote:
I think Peter O'Toole's performance is of Oscar quality, and Anthony Hopkins and Timothy Dalton deserve nominations for their supporting roles as Richard and Philip. As for Katharine Hepburn, she is magnificent; what other actress could have played this role? Anthony Harvey, an experienced editor, has performed as a virtuoso in his second film as a director (after "Dutchman"). Full Article @ rogerebert.suntimes.com

Refer to an astrological comparson between three charts for more about the unique relationship between Eleanor of Aquitaine and Kiing Henry II. In a partnership, the cusp of the seventh department of life tells about the tone, timing, and characteristics of the partners who represent the native's objective reality. Look at the seventh house cusp items that describe the partnership relationships of three high profile women: Eleanor of Aquitaine, Katharine Hepburn, and Hillary Clinton.



Eleanor of Aquitaine has Saturn, the Safty Urge and Tester @ 7° Leo 16' - an exact conjunction with her seventh house cusp.

Katharine Hepburn has her Mercury, the Analytical Urge [essential empathic thought] @ 8° Taurus 06' - an exact conjunction with her seventh house cusp @ 7° Taurus 58'.

Hillary Clinton has her Juno, Blueprint for Harmony in a Community and Collective, @ 0° Capricorn 13' in exact conjunction with her seventh house cusp [cusp 29° Sag 43']. Check 'Early Heraldry' page for more.

BACK Champions, Fighters, and Gladiators
BACK - Early Heraldry

The Spencer Tracy Legacy: A Tribute by Katharine Hepburn



"Of Hollywood love stories that put our current Age of the Bimbo to shame, the very private 27-year partnership she formed with Spencer Tracy is surely the finest." -Newsweek

Fanpage tribute to Katharine Hepburn ~ excellent pix!

At A Glance Review "More so than with any other actor, I almost always come away from a Spencer Tracy movie awed by his considerable talent, effortless style, and unique screen charisma. Yet were I to compliment him on his work face to face... "

The ABA top ten list of greatest fictional lawyers not named Atticus Finch rate Spencer Tracy in the top ten: 5) Henry Drummond from Inherit the Wind, and 9) Chief Judge Dan Haywood from Judgment at Nuremberg

Sadly the ABA top 25 doesn't include Laurence Olivier as Sir Arthur Glanville-Jones. He contributed one of the best court scenes on the record, with Katharine Hepburn as Jessica Medlicott, in, Love Among the Ruins [George Cukor 1975]


Legal Eagles Trump IX The Hermit


ROOSTER COGBURN Hepburn on Duke, afterwards: "John Wayne. Amazing character. Good actor. Of course, he was a terrible reactionary. But funny. And fair. He had tiny Irish feet. About that long, you know, size eight and a half. Enormous man. Tiny feet. Big hands. You leaned against him and it was exactly like leaning against an oak tree."
Film locations: the lovely Cascade Mountains and deserts of Oregon USA

SPENCER TRACY
STAR CHART INFORMATION
April 5, 1900 ~ Milwaukee

One of my favorite interlacing resonant chords in the life of Katharine Hepburn involves shared appreciation for classic show biz scripts like "Inherit The Wind." Telling the Spencer hat gift exchange story between icons Hepburn and Fonda on the set of "On Golden Pond", their only film together, is so much tastier with these between-the-lines background notes. Best performances of the show-down at Old South's Rhea County Courthouse have been turned in by Spencer Tracy (Clarence Darrow) and Frederich March (William Jennings Bryan) in the 1960 film rendition of the Scopes Monkey Trial based on the original play by Jerome Lawrence and Robert E. Lee. Other stellar performances on record are by Paul Muni (Bryan) and Ed Bagley (Drummond), Jason Robards and Kirk Douglas(Bryan), not to mention Henry Fonda in "Clarence Darrow" captured on video directly from his stage performance.
Inherit the Wind

"Surprisingly, Fonda's bravura performance won him neither a Tony Award when presented on Broadway, nor an Emmy when recreated for television in 1974. Clarence Darrow was first seen on PBS; it later became a staple of such cable services as Arts & Entertainment… Wherever anyone was accused of "the crime of human thought" -- or wherever the mighty oppressed the weak -- Darrow popped up, deus ex machina, to draw blood with razor-edged truth. Make no mistake, though: Clarence Darrow is not a scholarly production for tweedy intellectuals; rather, it is entertainment, a once-upon-a-time story of a man who was larger than life."
~Mike Cummings, All Movie Guide



Sun in Aries, The Ram ~ Tracy is thought of as a fiery, alpha male star, whether he plays a lead ('The Desk Set') or supporting character ('Judgement at Nuremberg') in a line up of fine, accomplished players.

Moon in Gemini, The Twins, in conjunction with Neptune in his second house of personal standards and well-being helped convey Tracy's refined sense of feeling, as empathy, a perceptive gift that is often folded into his on-screen characters. His astute listening ability is enjoyed in 'San Francisco' and 'Captains Courageous,' to name just two insightful portrayals.

Born under an 'unusual' sign ~ Tracy's Ascendant - Capricorn, The Sea-goat, with an Aquarius interception, and several degrees of the sign Pisces set up foundational building blocks able to support The Empire State Building. All three signs actively contribute to his multi-dimensional projections, and they all describe an "I AM" sense of personal awareness that is profound and difficult for others to clearly understand. The tradition-oriented Capricorn and Pisces favor our established methods of selecting themes and going on with the art of story-telling. Aquarius, however seems born to challenge what is accepted, perhaps as a natural reformer, always pushing for modernization and innovation. More than any other sign, Aquarius probably contributed to Tracy's preference to take his roles on without the use of Hollywood make-up.

Venus in Taurus, The Bull

Mars, in conjunction with Mercury (combust, that is 'extremely close') in Pisces, is central to Tracy's ability to realize his thoughts and plans through his craft as an actor; the power of determination and resolution was a state of mind Tracy captured without the use of standard make-up and special effects. Combined with his charismatic command of any stage, Mars/Mercury are partly responsible for the radiant glow the camera loves so well.

When Clarence Darrow's star chart is progressed to the beginning of the Scopes Monkey Trial in July 1925, his fifth house dynamic is compelling.
Tracy's radix idealism is demonstrated in symbol form as his fifth house point of power through (influence of Aldebaron) Pluto, Neptune and the Moon. Tracy's fifth house stellium over Darrow's progressed chart for July of 1925 combines the influence of Aldebaron (beginning new cycles) for both men. The desire to bring about change in Darrow's star chart is due to conjunct heavenly bodies the area of the heart's desire. Juno, Aldebaron, Zeus and Mercury join to push for positive transformation of the collective consciousness of America. At the time of the trial his Sun had been in the sign of the United States (Moonchild - Cancer) ruled by the Moon for more than four years. He was fully prepared to bring his arguments to the attention of everyone on the planet and enter his higher octave viewpoint (radix Aquarius Moon in his third house) by the book. The draw of so many stellar actors to "Inherit The Wind" may involve Darrow's progressed Moon that year. Luna was exactly conjunct Regulus, the Royal Star, when the well known attorney decided to assume the defense position for the Scopes case, guaranteeing it would become a confrontation of galactic scope, that some believe is the 'trial of the century.'

[Editor's Note: Stage and screen script treatments for "Inherit The Wind" provide an audience with many of the problems we have today with regard to evolution. Gaps in perception, as recorded from this brief excerpt below, are never stated prior to an experiment, so a resulting read of each exercise will vary according to the experiment and from scientist to scientist. For example, there is a failure on the part of science to mention that the family of apes have fully developed dual identity and dual consciousness. This single omission alters the objective assessment of an ape's relationship with an environmental.

The same setting seen from the view of a human being looks very different to an ape. This is due, in part, to an interiorization and displacement process of our subtle bodies in the Piscean Era. Human perception of our environment at the waking conscious level is limited to the physical realm (composed of lower 3 or 4 octaves and their associated vehicles.) This is not the case for many other life forms, including the ape family.]

.... Kohler maintained that exceptional animals, like human beings, saw a distinct pattern in the experiments they were enticed to perform, and thereupon proceeded to solve the problems set before them. For example, if the ape were put into his cage and a banana placed outside the cage beyond the reach of his hand, also a stick near by, he would proceed to use the stick for the purpose of bringing the fruit nearer so that he might grasp it. This suggests that the whole situation was grasped by the animal, and that his insight enabled him to overcome his difficulty. But if the stick were placed at the back of his cage, then he would have two pictures in his mind – the one of himself and the banana beyond his reach outside the cage, and the other of himself and the stick inside. Between the pictures there was a mental gap, and on reducing it he again had one picture, and proceeded to use the stick as before. Again, if a banana were tied to the top of his cage beyond his reach, and two boxes were placed within sight, he would place the boxes one on top of the other in order to gain the end in view. The ape, however, showed no constructive ability; he placed the boxes haphazardly, with the result that they sometimes toppled over when he began to climb them.

What did emerge from Kohler's experiments was this: animals learn from insight and not from trial and error. Their behaviour demonstrated the point of view held by the Gestalt School, that all sensory experiences and motor responses are organized into some form or pattern by a dynamic coordinating process going on within the brain.
-W. E. Sargent, Ph.D., teach yourself PSYCHOLOGY, Fawcett Publications, Inc.

Spencer Tracy - 1941 Progressions:
1941 is pivotal for Spencer Tracy. The composition of Tracy's star chart altered dramatically, not just because he met Hepburn or Mars poised himself at the door of the earthy sign Taurus, but due to transits that year, pushing Tracy's T-Square to shape itself into a Grand Cross. A Grand Cross pulls an individual to four quarters of the universe at the same time, requiring the native move into the 'eye of the hurricane' and operate from that vantage point. The slightest misstep will quickly cause losses in all four quadrants. Pressure is always on. Perfection becomes an established keyword.

The T-Square sets up a system with three quadrants that need attention. A fourth 'department' of life remains open, allowing for a shift of weight. Once the T-Square metamorphs into a Grand Cross, there is no room for error, since time constraints allow just one chance to 'get it all right' in all the quadrants. Lifestyle changes take on an 'other-worldly' rhythm.

Athletes frequently encounter this 'zone' when playing professionally. While it can benefit a competitive team, it is difficult to stay in 'the zone' if too much focus on the zone itself distracts the athlete's thoughts. Many who study acting can relate.

Tracy's career, until 1941, was distinguished by his progressed Mars in Aries. When he signed on for 'Woman of The Year' and met Katharine Hepburn, Tracy's Mars was in the last minutes of Aries, on the cusp of Taurus, The Winged Bull. Mars in Taurus provides steadiness, torque and economy in action and speech. In September of 1941, the transits were rounded to produce the Grand Cross aspect in his chart (in mutable signs) by way of transiting Neptune and Mercury @ 27 Virgo.

Tracy's nativity held Neptune @ 24 Gemini and Luna @ 27 Gemini. Chiron in Sagittarius @ 24, opposite Gemini set up the T-square with his Mercury @ 26 Pisces conjunct his Mars @ 27 Pisces. In September 1941, Tracy's progressed Moon was 20 Sagittarius as well, also contributing to the Grand Cross set up by the transits that month.





Back Trump XIX The Sun - Soulpower

Katharine Hepburn at Reel Classics

Spencer Tracy Awards and Nominations

Katharine Hepburn Star Menu ~ Fresh Corn recipe list - ummm! and "Desk Set" favorites.

Katharine Hepburn ~ dramatic, elegant Autumn!

" .... She took with her something ineffable about her heyday, that mysterious conjoining of the true movie star with the masses. They watched her up on the screen and internalized the speech tones, the little tics and gestures that made her more than an actress -- an archetype.

For that was Hepburn's secret, the star's secret, the lost alchemy of the old Hollywood. Each one of the celluloid immortals had it. They did not merely play characters. They incarnated the repertoire of the old American personalities."
-Boston Globe, 7/1/2003.

Katharine Hepburn, film's indomitable woman, leaves this dimension peacefully at 96. Read her last will and testament.

No one with any brain feels like much of anything - most of the time.
But somehow
when one gets going in one's trade, one forgets one's self in relation to others.

-Katharine Hepburn

| Abramelin | Alchemy | Ancient Oracle | Articles | Artists ~ Rock & Roll | Astrology | Astroscape | Aura | Babylon 5 | Beat | beatles | Bus | Candles | Colour Waves | Constantine | Deva | Divination | Dowser | Early Heraldry | FAQ | Gladiator-Champion-Fighter | Haight-Ashbury | Heartwarmer * Bread & Roses | Hip | Hobbit Dowser - Nyll Greenwood | Hogwarts | House System * Sacred Tarot | Internal Spectrum | Lab | Mandala | Mask-Who Was That Masked Man? | Masked World | Matrix | Meditation Index | Middle-earth Inn | Mirror | Mountain | Mystique | Neutrals | Number 1-9 | 11-22-33 | Palm | Parapsychology | Phoenix | Quiz | Sacred Place | Shrine | Site | Sixth Sense | Son of Spooky | Space | Star Chart (by Zodiac) Listing | Star Trek | Star Wars | Still Zone | Stonehenge | Tao | Transcription breaks | Transform | Tutoring | Unicorn | Unknown Museum | Unnumbered Tarot | Us | US Time | Valentine | Vote Star Charts | Wall | Wands | Whale | Wizard | Your Elf | Zone