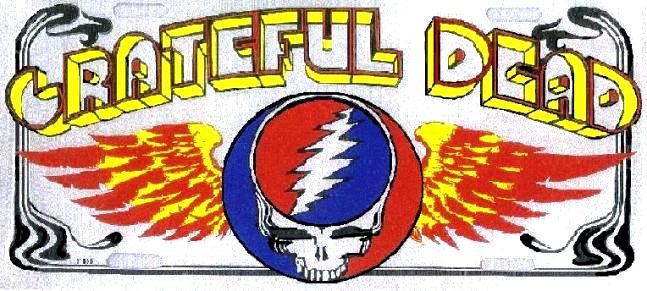 PHIL ZONE INN STAR MENU
The best of all ways
To lengthen our days
Is to steal a few hours
From the night, my dear.
-Bohemian San Francisco



Stir Fry Your Favorites
* Star Chart - radix, some progressed
* Spooky Flicks
* Zodiacal List

STARTERS and DRINKS

Ardel's Green Goddess Salad



For 1090 girls who love tea reading, tarot,
astrology, and numbers!



Excellent shrimp and crab salad with a shrimp salad alternate!

Ingredients

3/4 pound fresh cooked crabmeat 6 cups finely shredded lettuce
3/4 pound fresh cooked shrimp 6 slices large tomatoes
1/2 cup finely minced celery
1/4 cup finely diced cucumber round lemon wedges garnish
4-6 TBS mayonnaise
1 tsp fresh lemon juice parsley sprigs [garnish - optional]
Green Goddess dressing



Instructions

Mix dot of mayonnaise with crabmeat and shrimp, slowly add celery and cucumber. Season with lemon juice.

Arrange lettuce on 6 salad plates. For each serving place a tomato slice in the center of the lettuce and cover with crabmeat and shrimp mixture, spoonful by spoonful. Serve with Green Goddess dressing and lemon wedges on the side. Sprinkle lemon juice on your second tray, cover tightly, and keep chilled.



Alternate Shrimp Only & Lemon Vinaigrette

Ingredients

Lemon Vinaigrette

1/8 cup lemon juice
1/4 cup canola oil
1/8 cup extra virgin olive oil
1/2 clove regular garlic, finely grated Kosher salt and pepper to taste
1/4 bunch mint, leaves only
1/4 bunch parsley, leaves only
1 head shredded lettuce, rinsed with core removed
Green Godess Dressing


Ideal for tea leaf and card reading get together in Golden Gate Park!


DESI(RED) MENU - U 2 The Red Product
Raising awareness and funds for the Global Fund to help fight AIDS in Africa

Muffin Mania

Here's a basic muffin recipe that will make 8 different types of muffins with the addition
of a few ingredients. This recipe is from Parade magazine.

INGREDIENTS


• 2 cups flour
• 1 tablespoon baking powder
• 1⁄4 cup sugar
• 3⁄4 teaspoon salt
• 2 eggs
• 1 cup milk
• 1⁄2 cup canola oil
• 1 1⁄2 teaspoons vanilla extract





DIRECTIONS

1. Preheat oven to 400°F Coat a 12-cup muffin pan with cooking spray, or line with paper liners.
2. In a bowl, combine flour, baking powder, sugar, and salt. In a large bowl, beat eggs, milk, oil, and vanilla for 1 minute on medium. Add the flour mixture and beat just until no streaks of flour remain -- do NOT overmix!
3. Spoon batter into muffin cups. Bake for 18-20 minutes or until tops of muffins spring back when pressed lightly. Transfer muffins to a rack to cool slightly.
4. CINNAMON SUGAR MUFFINS: Sprinkle muffin tops with a mixture of 3 tbsp sugar and 1 tsp cinnamon before baking.
5. BLUEBERRY STREUSEL MUFFINS: Stir 1 C blueberries into batter. Before baking top muffins with streusel: Combine 1/4 C flour, 1/4 C brown sugar, and 2 tbsp cold cubed butter.
6. OATMEAL RAISIN MUFFINS: Stir 1 C raisins into batter and sprinkle muffin tops with rolled oats.
7. RASPBERRY ALMOND MUFFINS: Fill muffin cups a third of the way with batter, then spoon 1 tsp seedless raspberry jam onto each. Top with more batter and sprinkle with slivered almonds before baking.
8. BANANA CHOCOLATE CHIP MUFFINS: Stir 1 mashed banana and 1/2 C chocolate chips into batter, then bake.
9. LEMON POPPYSEED MUFFINS: Substitute 1 tsp lemon extract for the vanilla and add 2 tbsp poppy seeds to the batter, then bake.
10. APPLE PIE MUFFINS: Mix in 1 tsp cinnamon, 1/2 nutmeg, and 1/2 to 1 C chopped apple into the batter, then bake.
11. PINEAPPLE COCONUT MUFFINS: Stir 1/2 C shredded coconut and 1/2 C drained, chopped, canned pineapple into batter. Sprinkle each muffin with 1 tsp coconut before baking.

BANANA DAIQUIRI

I N G R E D I E N T S

Juice of 1 lime
1 teaspoon bar sugar
1 inch slice of banana
1 dash maraschino liqueur
1 ounce light Puerto Rican rum
1 scoop shaved or crushed ice





H O W T O M I X

Blend all. Strain through a medium mesh strainer into chilled stem glass.

Virginia Egg Nog

Beat separately the yolks and whites of ten eggs, the yolks to a soft cream. To the beaten yolks add one pound of granulated sugar, beating until fully blended and very light. Let one quart of fresh milk come to a boil and pour over the yolk of egg and sugar, stirring constantly until well blended. To this add one gill of French brandy or one-half pint of good whisky. On top of this place the beaten white of egg and grated nutmeg.
Serve either hot or cold.















Attack of the Killer Tomatoes Salad


Cult Classic
Plan ahead and ripen tomatoes on warm window sill or substitute
halved cherry tomatoes. 10 servings
Ingredients

1/2 white wine vinegar
2 eggs
3 Tbs coarse-grained mustard
2 tsp dried basil, crumbled
1 1/2 tsp salt
1 tsp freshly ground pepper
2 cups corn oil or sunlight



5 large red or yellow tomatoes, cut into 1/2 inch slices
Freshly ground pepper
Fresh basil leaves [optional]


Directions


Combine vinegar, eggs, mustard, basil, salt, and pepper in processor and blend until smooth. With machine running, gradually add oil through feed tube in slow, steady stream and blend until thick. Taste and adjust seasoning [can be prepared 2 days ahead. Cover and refrigerate. Let stand 30 minutes at room temperature before using.

Arrange tomato slices on platter. Spoon mayonnaise over. Sprinkle generously with pepper. Garnish with basil. Serve within 2 hours.

Peter's All-Out Corn & Pepper Grits
Ingredients
2 medium red bell peppers White wine, optional (try Coppola wine)
1 medium green bell pepper 1 tablespoon minced garlic
2 Corn on the cob cooked in milk 1 cup quick-cooking grits
1 large onion 4 cups whole milk
2 tablespoons unsalted butter 1 cup water
1/4 teaspoon Tabasco, or Tamari to taste
Directions
Prepare veggies: Roast and peel bell peppers. Cook fresh picked corn on cob in milk. Peel and finely chop onion.
In a food processor or blender purée red roasted peppers and corn kernels (cooked and scraped from cobs) until smooth. In a large heavy saucepan cook onion in butter over moderately low heat, stirring in ½ cup of white wine, for about 7 minutes. Add garlic and cook, stirring, 2 minutes. Stir in grits and add 2 cups milk in a stream, stirring. Simmer mixture, stirring, until milk is absorbed, about 5 minutes. Stir in remaining 2 cups milk and simmer, stirring occasionally, cover and place on back burner about 5 minutes. Then add water and simmer, uncovered for about half an hour, stirring every so often. Stir in corn-pepper purée, and seasons to taste.
Serve as vegetable dish or with veggie treasures such as Linda McCartney's Savory Portabella (Portabella & Wild Rice in Whole Grain Veggie Burgers).
variation

Betelnut's Stir-fried Vegetables or

Shitake Happens
Serves 4 - 6 as side dish

Ingredients

1 lb. fresh snow peas, ends and string removed
8 - 10 dried Black Chinese Mushrooms, or Shitake, soaked in water for
1/2 hour, then squeezed by hand to remove excess liquid*
1 medium-size summer squash, zucchini, parboiled carrot or veggie of choice
1/2 Cup canned water chestnuts, drained
2-3 rbsp. peanut or sunlite oil
1 scant tsp. salt (optional) or mixture of equal amounts of soy sauce to sherry


Instructions

Heat oil in wok or large saute pan over high heat until smoking.

Add snowpeas and stir-fry vigorously for about 30 seconds, then add Black Mushrooms and stir-fry veggies for about 1 minute more.

Add water chestnuts and sprinkle salt over all veggies. Stir-fry everything for another minute or so -- taste a snowpea to determine when it's done -- veggies should still be crunchy!

Serve as a side dish, or as a main course over steamed white or brown rice. Instead of salt, sherry-soy, or grated ginger to taste, you may prefer Weir's Hot Sauce if you want to add a little spice to your life!


* AKA Forest Mushroom, Golden Oak Mushroom, Oriental Mushroom, Black or Shitake Shroom (grows on fallen or cut oak trees, cultivated on oak to ensure the fresh garlic-pine aroma. If they are odorless they are not fresh.) In religions where meat is forbidden, such as Buddhism, Black Shroom, or Shitakes are often used as a meat substitute. They cook in any recipe that calls for Button Shrmx.

SPINACH FETTUCCINI
with Shiitake Mushrooms


Jefferson Airplane

Spinach fettuccine is a good pasta choice for this boldly flavored dish. The deep, earthy taste of the shiitake mushrooms is heightened by the sun-dried tomatoes; the toasted pine nuts add nutty sweetness, and the quickly wilted spinach lightens all the flavors.

1/2 pound fresh shiitake mushrooms
3 tablespoons extra virgin olive oil
Salt and pepper
3 garlic cloves, finely chopped
1/4 cup dry white wine
1/2 pound spinach fettuccine
1 small bunch of spinach, stems removed and leaves washed, 4 cups packed
3 oil-packed sun-dried tomatoes, drained and thinly sliced
1 tablespoon pine nuts, toasted
2 tablespoons chopped fresh herbs: marjoram, chives, and thyme
Grated Parmesan cheese


Set a large pot of water on the stove to boil. Remove the mushroom stems and cut the caps into 1/2-inch slices. Heat 2 tablespoons of the olive oil in a large sauté pan; add the mushrooms, 1/2 teaspoon salt, and a few pinches of pepper. Sauté over medium heat for 3 to 4 minutes, then add the garlic and wine. Cook for a minute or two to reduce the wine, but not completely; leave a little liquid in the pan to keep the mushrooms from sticking.

When the water boils, add 1 teaspoon salt. Add the pasta to the boiling water, and while it's cooking add the spinach to the mushrooms along with 1/4 teaspoon salt and a few pinches of pepper. Sauté over medium heat 1 minute, until the spinach is just wilted, then reduce the heat and add sun-dried tomatoes, the remaining tablespoon of olive oil, and 1/4 cup of the pasta cooking water to loosen the pan juices.

The pasta should be just tender at this point; drain it in a colander and add it to the sauté pan along with the pine nuts and herbs. Toss everything together and season with salt and pepper to taste. Serve with freshly grated Parmesan.

Serves two to four

Jefferson Airplane Golden Gate Park Panhandle
Jefferson Airplane-Starship Lyrics
Rock and Roll Artist index
Shrmx Menu

Whoopi's outta this world Star Trek menu
Phoenix - Study
Trump XVII The Star

LAIRD'S FAVORITE PEANUT BUTTER SOUP

FANCY PEANUT BUTTER SOUP

from the CONGRESS COOKS! pages of The Honorable & Mrs. John D. Rockefeller IV
West Virginia (D)

Willie's Fancy French Onion
St. Michael's Alley Reasonable Facsimile

Ingredients

2 tablespoons olive oil * 1 1/2 tablespoons all-purpose flour
3 tablespoons butter * 1 cup dry red wine
4 cups thinly sliced onions * 8 cups beef or chicken broth
1 large garlic clove, mashed * 6 to 8 medium-sized slices of Italian bread, toasted
1 teaspoon salt * 1 teaspoon freshly ground black pepper
1 1/2 cups grated Parmesan cheese

Directions

Combine olive oil and butter in a heavy saucepan and heat. Add onions, cover, and sauté slowly for 12 minutes. Uncover and cook slowly to a dark brown. Add garlic, salt and pepper. Sprinkle in flour and stir. Add wine and simmer for 3 minutes. Add boiling broth and cook slowly for 10 minutes.

Pour soup into a crock or heatproof glass dish and cover with the slices of toast. Cover the entire surface with the cheese. Place under broiler (low heat) and brown. Serve with more cheese if desired. Serve a bottle of aged Barolo. Some gourmets like an extra touch of a dry red wine in their onion soup. Serves 6 to 8.

Mama Leone's Recipe
Gene Leone, Leone's Italian Cookbook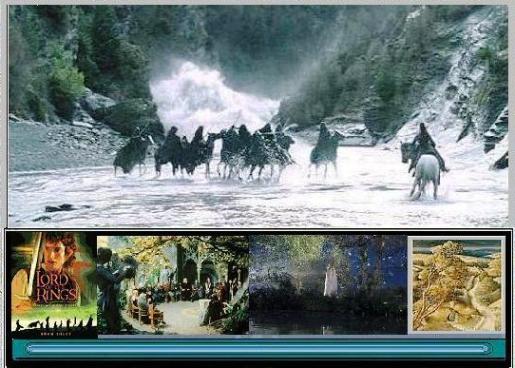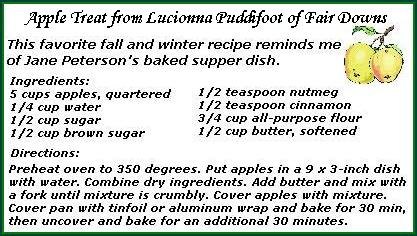 Festival Casserole

Impresario Chet Helms aka Chester Helms

The Avalon Ballroom and Atelier Dore

Monterey Jack!
Monterey Pop D.A. Pennebaker (1968)

Ingredients

1 1/2 cups cooked rice (long and short grain is best – cook in water and white California wine @ 4 to 1)
whole green chiles, fresh or 1 7 ounce can whole green chiles
4 medium zucchini cut in 1/2" slices
3 large Roma tomatoes, peeled and sliced
1 lb. Monterey jack cheese (slice 1/2, grate 1/2)
1 cup sour cream
1 cup cottage cheese
1/4 cup mild or medium hot salsa
1 tsp. dried oregano
3/4 tsp. Salt
2 T. diced green and/or yellow and red bell pepper
2 T. fresh parsley, basil or cilantro
How to make it

Butter 9x13" pan. Cover bottom with rice over 1/8" white California wine* and then a thin layer of split chiles, with cheese slices to cover. Put zucchini slices in single layer to cover, then tomato slices to cover. Mix the rest of the ingredients in a bowl and spread over the tomatoes. Bake at 350 degrees F for 30 to 40 minutes uncovered. Top with grated jack (or cheddar) Bake another 5 to 10 minutes to melt cheese. Serves 8 to 10 as a side dish.

TEXAS GUACAMOLE


Ingredients
4 well ripened avocados
2 tomatoes
1 medium onion (very finely chopped)
salt to taste
pepper to taste
garlic salt to taste
lemon juice


Peel avocados and dice. Peel tomatoes and dice. Combine avocados, tomatoes, and onion into a bowl. Lightly salt, pepper, and garlic salt. Mash all ingredients together by hand until smooth (do not blend in electric mixer). Lightly sprinkle with lemon juice to prevent discoloration.

BACK Big Brother & The Holding Company - The God's Eye


GREEN BELLS FROM CHRIS


When I was at Hunter's or Willie LeGate's, Chris came up from Los Angeles and prepared this dish for everyone in the house at that time. We had a wait of about a couple of hours. At the time Neal was very nervous because he never ate out, with few exceptions, during the day.

Ingredients

4-6 Green Bells or 1 dozen Red Baby Bells 1 medium onion, chopped
Fresh pressed garlic cloves (a few)
2 Tablespoons olive oil
Ground check, about 3 lbs.
2 Tablespoon red wine
¼ cup Sun-dried tomatoes with oil
1/3 cup finely grated Parmigiano cheese
3 Tablespoons finely chopped fresh cilantro or parsley
2 Tablespoons olive oil
Croutons or spice breadcrumbs

Directions

Oven @ 350°F

Filling – Sauté onion and garlic together in oil in a heavy skillet over moderate heat.
Then lower heat and add 1 – 2 tablespoons of red wine while stirring to golden colour, up to 8 minutes. Transfer from skillet to large bowl. Stir in remaining ingredients for filling, one at a time, reserving 2 tbs. oil and the croutons. Mix all until combined well.

Stuff and bake green bells - Cut tops from bells (keep stems on tops) and set aside. (If you prefer to remove skins, find a recipe for Broiler Roasted Bells at Martha Stewart's page: http://www.marthastewart.com/page.jhtml?type=content&id=radio2298) Cut a very thin slice from bottom of each pepper so it can stand upright in baking pan. Clean bells, discard seeds, and cover inside with a thin coat of oil. Add filling to 1/2 and sprinkle with a thin layer of croutons (broken) or breadcrumbs. If desired, sprinkle with Parmigiano cheese. Divide remaining filling up and add to each bell. Cover with reserved tops, and place on oiled baking pan. Add small about of water to pan and drizzle bells with oil.
Bake, uncovered, in middle of oven until peppers are tender at about 350°F.
When filling is puffed (about 50 minutes) remove from oven and cool. Serve with fresh garden salad and vinaigrette.

Stuffing ~ Vegetarian Preferred

Substitute long and short grain brown rice or use jade white rice with white wine, instead of ground chuck with the filling. Cooked rice seasoned with Miso or Tamari. Small shaved ginger slices added if desired. If interested in experimenting, sample baked bells with an eggplant-chick pea puree substitute for crouton/bread crumbs layer or try a variation with zucchini-mushroom-red onion puree for a real change of pace.


Chili Reinas

Roast large bell peppers until the skin turns black. Wash in cold water and rub off the blackened skin. Cut around the stem and remove the seed and coarse veins. Take some dry Monterey cheese, grated fine, and with this fill the peppers, closing the end with a wooden toothpick.

Prepare a batter made as follows: Beat the yolks and whites of six eggs separately, then mix, and stir in a little flour to make a thin batter. Have a pan of boiling lard ready and after dipping the stuffed pepper into the batter dip it into the lard. Remove quickly and dip again in the batter and then again in the lard where it is to remain until fried a light, golden brown, keeping the peppers entirely covered with the boiling lard.

Take the seeds of the peppers, one small white onion and two tomatoes, and grind all together into a pulp, add a little salt and let cook ten minutes. When the chilies are fried turn the remainder of the batter into the tomatoes and boil twenty minutes, then turn this sauce over the peppers.

This is a most delicious dish and can be varied by using finely ground chuck to stuff the peppers instead of the cheese.


Aretha Franklin's Queen of Soul Ham

Aretha Franklin once said to an interviewer that soul "could be many things to many people, because it is a feeling. Painters and artists have soul. Even a chef has soul."

Heat oven to 350 degrees F.


1 (12 to 14 pound) fully cooked, bone-in ham
Cloves
1 (16 ounce) box light brown sugar
3 tablespoons French's mustard
1 (8 ounce) jar maraschino cherries, drained
1 (12 ounce) ginger-ale (preferably Vernor's)
1 (20 ounce) can pineapple rings
Baker's coconut for garnish, optional


Using a paring knife, score the ham, creating a diamond pattern. Insert cloves into the corners of each diamond. Place the ham on a rack set in a 12 x 15-inch roasting pan. Cover loosely with foil, and bake until ham appears juicy, about 30 minutes.

Place brown sugar and mustard in a medium bowl, and stir to combine. Gradually add ginger ale to brown sugar mixture until a pourable consistency is achieved; you may not need the whole can. Remove ham from oven and remove foil. Pour brown sugar mixture over ham, and, using a pastry brush, coat the sides. Cover ham with foil, return to oven, and cook for 1 hour, basting every 20 minutes.
Remove foil for last 20 minutes.
Serves 12.
Save Next Day Grilled Ham, Cheese,
and Pickle Sandwich

Smear the bread with mayo on both sides and then grill in butter for the ultimate golden-brown crunch.

Ingredients
· 8 slices sourdough or white bread
· 1/4 cup mayonnaise
· 1 1/2 cups grated mozzarella
· 1 1/2 cups grated Gruyère
· 1/2 cup grated aged goat cheese (such as Midnight Moon from
Cypress Grove Chevre)
· 3/4 cup Bread-and-Butter Pickles
· 3 ounces thinly sliced prosciutto
· 6 tablespoons (3/4 stick) unsalted butter


Preparation
· Smear both sides of bread slices with mayonnaise. Combine cheeses in a bowl. Sprinkle 4 slices bread with half of cheese mixture, dividing equally. Top each with 3-4 pickles. Divide prosciutto among sandwiches; top with remaining cheese. Cover with remaining bread.
· Melt 2 tablespoons butter in each of 2 large heavy skillets over medium-low heat. Add 2 sandwiches to each skillet and cook until bread is golden, 9-10 minutes. Add 1 tablespoon butter to each skillet, flip sandwiches, and cook until bread is golden and cheese is melted, 9-10 minutes longer.
HOLIDAY HAM
Enough leftovers for Dagwood Sandwich lovers

I knew Phil, Page Hughes and Willie LeGate would love this! They did!
This recipe is from my mom's Traditional American Woman cookbook.
Ingredients
1 Ham or 1 Smoked Ham
Maraschino cherries
Pineapple rings
Cloves (whole)
Glaze

Directions

Oven slow at 300 degrees

Have ham warmed to room temperature, clean and wash, then prepare and bake as follows: Place ham on fat side down, on rack of a shallow pan. If no fat, add small amount butter. Do not cover pan or add water. For baking, allow 15 minutes per pound for hams, 12 pounds or over; allow 18 minutes per pound for hams, under 12 pounds; allow 22 minutes per pound for half hams; or bake to an internal temperature of 150 degrees F., being sure bulb of thermometer is inserted into center of thickest part of meat and does not touch bone. Bake in slow oven (300 degrees F.) until within 45 minutes of total baking time.

Remove from oven. Make a series of shallow cuts across fat to cut into squares or diamonds, spread with desired glaze and on a line across the top of the ham, insert 1 whole clove into the middle of a pineapple ring, alternate with a cherry in the center of pineapple, and so on, to cover every square inch possible. Bake uncovered in 325 degree F. oven for remaining 45 minutes. Add butter on top or another glaze bath if desired. Ideal buffet addition, main course, or you may wish to follow with the main course, according to your menu plan.

Glazes - One cup brown sugar, 1 tablespoon Dijon mustard

- Three-fourths cup pineapple juice, 3/4 cup strained honey and 1/2 teaspoon Dijon mustard.


PAUL'S SPRING CHICKEN


Ingredients


Young chicken, fresh
Yellow Onion, sliced thin
Bay Leaf
2 Cloves
Mace
Fresh Pepper-corns
Butter
Flour, rice or wheat
Half Pint Fresh Cream
Truffle
2 Dozen Shrmx, chopped fine
White Pepper
2 Egg Yolks
Sherry


Directions
Into a kettle containing a quart of water put a young chicken, one sliced onion, a bay leaf, two cloves, a blade of mace and six pepper-corns. Simmer in the covered kettle for one hour and set aside to cool. When cool remove the meat from the bones, rejecting the skin. Cut the meat into small dice.

Mix in a saucepan, over a fire without browning, a tablespoonful of butter, a tablespoonful of flour, then add half a pint of cream. Stir this constantly until it boils, then add a truffle, two dozen mushrooms chopped fine, a dash of white pepper and then the dice of chicken. Let the whole stand in a bain marie, or chafing dish, until quite hot. Add the yolks of two eggs and let cook two minutes. Stir in half a glass of sherry.
Serve in cockle shells.

SHEPHERD'S PIE


Keith Richards

"The one food I can eat 365 days a year is Shepherds Pie. On tour, at home, wherever' I guess growing up back home in England my mother
never thought her recipe would be my favorite daily meal to this day!"

Ingredients

3 pounds potatoes, peeled, diced
1 tablespoon butter ~~* salt and pepper, to taste
2 pounds ground beef
2 large onions, chopped ~~* 2 large carrots, grated
1 12-ounce can beef stock ~~* 1 tablespoon corn starch

Place potatoes in large saucepan, cover with water. Bring to boil, reduce heat, simmer until tender. Drain. Using electric mixer or whisk, mash potatoes and butter. Season with salt and pepper. Set aside.

Heat large skillet. Add beef and onions. Season with salt and pepper. Add carrots and stock. Mix in corn starch, cook ten minutes. Pour into pie dish and top with mashed potatoes. Place under broiler until potatoes begin to turn brown.

6 Servings.

CREAM
Eric Clapton, Ginger Baker, Jack Bruce

RICH CREAM
(Extracts may be used according to taste)

INGREDIENTS

2 1/2 cups Heavy Whipping Cream
1/2 cup sugar
2 teaspoon vanilla extract ~ rum extract ~ and/or almond extract

In a cold bowl, add these ingredients (try an improvisation of your own combination of extracts or add others)
and whip on medium high speed until thick and smooth. Do not overmix.
Place in the refrigerator and cover until ready to use.

ERIC CLAPTON comparison with George Harrison and B.B. King




Weasley Treat: Ton Tongue Toffee - Order of the Phoenix


Bread & Roses HUMMINGBIRD FOOD

2 C all-purpose flour
1 C rice flour or whole wheat bread flour
2 C sugar
1 tsp. salt
3 eggs, beaten
1 1/2 C pure vegetable oil
1 1/2 tsp. vanilla
4 Tbls. soft, whole cranberries
1 (8 oz.) crushed pineapple, undrained
2 C chopped pecans
2 C chopped bananas

Combine dry ingredients in a large bowl. Add eggs and oil, stir until dry ingredients are moistened (don't beat). Stir in vanilla, cranberries, pineapple, pecans and bananas.
Spoon batter into 3 well greased and floured 9 inch pans. Bake at 350, 25 to 30 minutes.

Cool cake and frost with Cream Cheese, Coconut, or White Frosting.

Bread & Roses - Mimi Farina
Seven Day Link-Bond Candle Ritual



Zabaione

Easy Directions
Beat together, hard, for six minutes, six eggs and four teaspoonfuls of powdered sugar in a double boiler and place over a gentle fire, never ceasing to whip until the contents become stiff enough to sustain a coffee spoon upright in the middle. While whipping add three wine-glassfuls of Marsala and one liqueur glass of Maraschino brandy.
Pour into tall glasses or cups and serve either hot or cold.

San Francisco Haight-Ashbury




10 Forward Trek galley, Bat Cave, Colour Us Inn, Indiana Jones Menu, Innholders' Company, All In The Sauce, Jupiter Table
magic spice, Mercury Table, Oracle's Lab, shrmx, Smoothie, Starshine Inn-Star Wars, Tangerine, vittles, Western Inn, Zeppelin Diner


| Abramelin | Alchemy | Ancient Oracle | Articles | Artists ~ Rock & Roll | Astrology | Astroscape | Aura | Babylon 5 | Beat | beatles | Bus | Candles | Colour Waves | Constantine | Deva | Divination | Dowser | Early Heraldry | FAQ | Gladiator-Champion-Fighter | Haight-Ashbury | Heartwarmer * Bread & Roses | Hip | Hobbit Dowser - Nyll Greenwood | Hogwarts | House System * Sacred Tarot | Internal Spectrum | Lab | Mandala | Mask-Who Was That Masked Man? | Masked World | Matrix | Meditation Index | Middle-earth Inn | Mirror | Mountain | Mystique | Neutrals | Number 1-9 | 11-22-33 | Palm | Parapsychology | Phoenix | Quiz | Sacred Place | Shrine | Site | Sixth Sense | Son of Spooky | Space | Star Chart (by Zodiac) Listing | Star Trek | Star Wars | Still Zone | ;&nbspStonehenge | Tao | Transcription breaks | Transform | Tutoring | Unicorn | Unknown Museum | Unnumbered Tarot | Us | US Time | Valentine | Vote Star Charts | Wall | Wands | Whale | Wizard | Your Elf | Zone

GO New Orleans, the Crescent City for Dr. John [Gris-Gris, Babylon, Duke Elegant, Sippiana Hericane]
the Night Tripper interview with HONEST TUNE's and links
for the latest about the ongoing reconstruction work.

ORDER FESS JAZZTIVAL TICKETS
ONLINE AT WWW.TIPITINAS.COM


Palm and Hand Reading
line of Intuition, Mercury and Jupiter
Seal of Iron, and Garcia palm